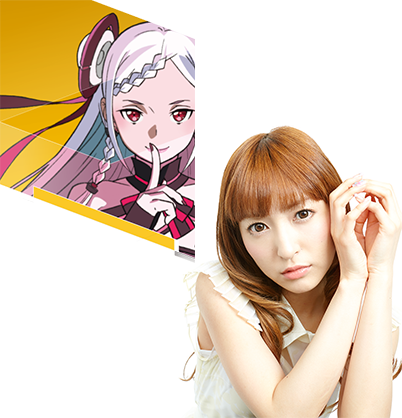 I was very happy to get the opportunity to take part in the popular anime series, "Sword Art Online." Since I've never been an idol in real life, I really enjoyed playing Yuna, an idol character in the movie. In the recording studio, I was able to work closely with the director, creators and staff members who have been heavily involved in the series from the start. I enjoyed singing several different styles of songs for the movie, so I hope you enjoy them!

Kanda has built her career as a stage actor and performed in many musicals including "Into the Woods," "Grease," "Woman in White," "Peter Pan," "Les Miserable," "SHE LOVES YOU," "Fantastics," "Endless SHOCK," "Meyuri," "Anne of Green Gables," "Danganronpa," and "1789 – Bastille. The Lovers." In addition, she earned the Female Leading Cast Award at the 9th Voice Actors' Awards for her performance as Anna in Disney's "Frozen." As a voice actor, she played Kaede Akamatsu, the lead character of the new "Danganronpa V3" game.
As a singer, she has released the singles "ever since," "garden," and "Light Blue," as well as the full albums, "Doll," and "LIBERTY" (10th Anniversary album) since her debut in 2002.
She created the pop-rock duo called "TRUSTRICK" and has released three albums - "Eternity," "TRUST," and "TRICK." Her versatility has earned her a spot as a regular personality on the radio show, "GOLDEN 4 EGGS."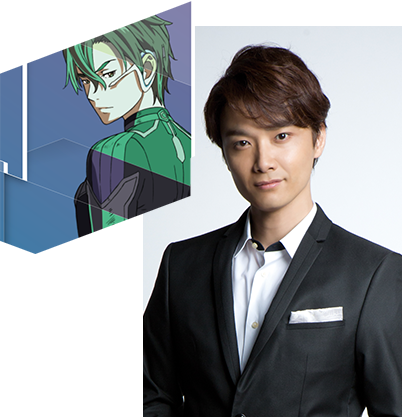 Because of special terminology like AR and VR, you may feel like the movie is hard to understand at first, but at the core, the story is essentially about humans and human nature – people may clash with each other but something meaningful is created through their conflicts. I'd like you to watch with that in mind.
Eiji is very human and a wonderful character. I played his role so that his life and feelings were clearly conveyed to the audience through the screen. I hope you enjoy the movie! See you there!

Inoue made his sensational stage debut as Prince Rudolph in the musical "Elizabeth" in 2000 when he was still in college. Since then, he has impressed as the lead in the critically-acclaimed "Me & My Girl," and "MOZART!" Inoue also played the lead character Takiji Kobayashi in "Suite Massacre," the last work of legendary screenwriter, Hisashi Inoue, and he has continued to take on new challenges in this area. While also trying his hand at music production and concerts, Inoue has recently expanded his activities to TV dramas and live-action movies. In 2013, Inoue had a successful live concert as part of the unit StarS. This was the first time a group of popular musical actors put on this kind of concert in Japan. He has also received many awards as an actor.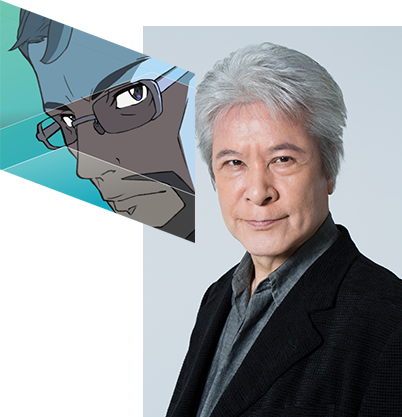 I was blown away when I saw SAO The Movie and thought "Wow! Animation these days is AMAZING!" Everyone will find something different that they like in the movie – some will like its story while some will fall in love with the characters. No matter how you watch, I would be happy if each of you can find a scene or highlight that is special to you. This movie is a new addition to the TV series, and I guarantee it won't disappoint you! Please go witness how wonderful it is with your own eyes!

Kaga joined the highly acclaimed Shiki Theatrical Company and attracted lots of attention as he made his stage debut as the lead in "Jesus Christ Superstar." After leaving the company, he has been active as an actor in TV dramas and live-action movies.